How LFR Affects Raiding in WoW
Raiding in World of Warcraft has evolved many times over the years. We have seen numerous new formats and changes to our raid system. Many of these have brought great new challenges for players. Expansions continue to bring new challenges and new difficulty levels that provide exciting gear, mounts, and rewards for completion.
Some of these new difficulty levels have improved the game and provided us with new goals and achievements. One notable format to discuss is 'Looking for Raid' or more commonly referred to as LFR, which is a simplified version of a raid. The Raid Finder tool within WoW allows players to queue for a stripped down version of a raid in order to experience a taste of the end-game bosses and challenges.
Players are able to choose from current content and take on bite-size chunks of the larger raid. 'Pick-Up Groups', or PUGs are formed in groups of 25 and placed inside of the raid but are only able to defeat 2-3 bosses in that section before having to queue again to defeat the other sections and bosses. This format was introduced in Cataclysm and works similar to Dungeon Finder. A few of the benefits of LFR include an easy way to gear up alternate characters, finish gear set bonuses, or practicing and preparing to face Normal or Heroic versions of the raid.
But, alas, that which glitters is not always gold.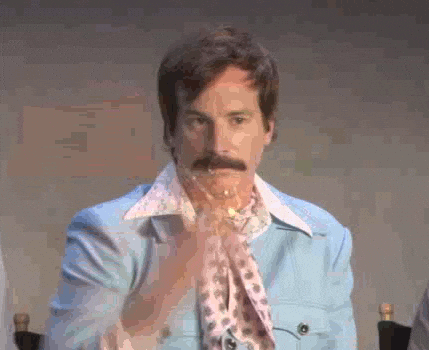 While it's true that LFR provides players with a chance to experience current bosses and raids, there is currently a lost art to raiding. Raid finder is quickly becoming a crutch for many new players. The overall mentality of raiding has shifted so far in the wrong direction over the years that it is difficult to pull players away from this "get gear quick" mindset.
Veteran players are often reminiscent of the glory days of raiding when you had to follow strict rules and deadlines in order to progress through content. The evolution of raiding has changed the core values of raiding and basic guild interaction. Casual raiding is quickly becoming the norm. Hardcore raiding is often deemed "elitist", but LFR raiding is being categorized as actual raid progression for many players.
The mindset that LFR achievements actually count for something is a laughable concept. Having experienced every LFR that has been released in Legion, I can do nothing but shake my head and roll my eyes throughout the whole process. It's almost painful sometimes. There is nothing redeemable about this raid format as it stands. Let's talk about a typical LFR experience…
Using Raid Finder as a healer or tank is usually a quick process, but DPS typically wait in queue for at least 20 minutes. Upon joining, I often find that the group is midway through the section, so it's possible that I have missed the first or second boss. Another queue timer…
Now let's see what happens when we finally get to join!
I zone in and notice the group seems to have had some trouble with a boss. They have 2 stacks of Determination. This is totally understandable, right? The boss has 5 mechanics and you have to dodge fire, soak pools, kill adds. It's absolute madness!
So now we are directly in front of the boss. We have about 18/25 people standing around. Typically in a guild raid, this is where the leader would give a quick explanation or even a ready check. But no! We are in LFR! Let's pretend that the leader does a quick ready check. People who are dead or aren't in the room click "Ready". This is a great start so far!
Now somebody (let's assume a hunter), pulls the boss. We start the fight! Adds are spawning. Fire is being thrown at the group. Weapons are spinning around. So many great mechanics are happening! But because this is not a real raid, we are forced to endure the following:
Raid Member A – Stands in a pool of lava and dies
Raid Member B – Can't dodge the giant hammer and dies
Raid Member C – Decided not to bother with the fight and suicides
Raid Member D – Disconnects from the game and doesn't rejoin
Raid Member E – Thinks he is too good for LFR and proceeds to call everybody a "noob idiot" and then dies to a mechanic
In the first 2 minutes of an 8-minute fight, we have lost 5 members. The rest of the group can't decide if it's a wipe or if we should keep going. They argue back and forth in chat and forget to do mechanics while typing, so we lose another 6 players. Now we've wiped and after a few insults and sarcastic remarks, half the group decides to leave. Back in the queue to sit and wait for more players…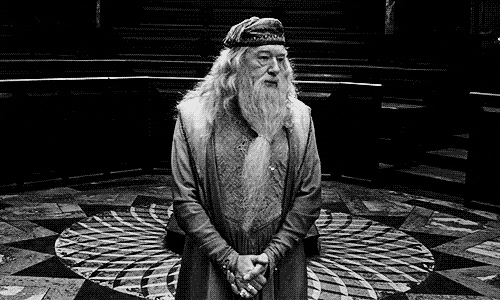 It's important to note that this is not the same experience for everybody. Some people really enjoy the stress-free raid content and LFR is a great way for them to experience the storylines and defeat the bosses that plague our world of Azeroth. However, many players want to achieve the greatness that can only be found through end-game raiding. They are happy to abide by rules and expectations and work with their guild to accomplish everything that WoW has to offer.
Here at Voidwalker Texas Ranger, we want all our members to feel like they can accomplish things way beyond typical LFR. We strive to teach our members basic raid guidelines and maintain a high standard of raiding. Even if you have only done LFR, we can show you there is more beyond long queues, hateful players, and chaotic encounters. Our guild is able to provide members with information and details that will transform an LFR player into a hardcore raider!
We are currently recruiting for our core raid team! You can find more information on our Recruitment Page.