VTR Guild Announcement
We have some important updates and announcements that will affect the current and future members of Voidwalker Texas Ranger.
First, I wanted to say I really appreciate those of you that are still around and active. Many of you have been waiting patiently for us to return and you have remained active in Discord. Even though some of you have moved characters to a more active guild (totally understandable), I'm happy you have stuck around in Discord and hopefully will rejoin us!
Secondly, I have to say the time we have taken off from WoW was much needed. Work and responsibilities can take a lot of time away from gaming and sometimes a break is the best remedy for burn out. All gamers go through burn out at some point, but now it's time to get back to things in WoW!
Voidwalker Texas Ranger is coming back with a renewed energy, dedication, and focus! After careful consideration and much discussion, we are ready to rebuild and reform our guild ranks! We want to have plenty of time to reform and recruit before Battle of Azeroth launches.
---
Announcement #1
We are relocating to a new server!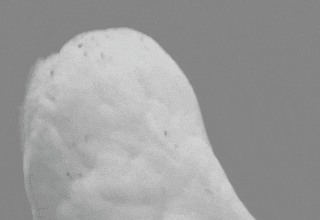 After careful research and planning, we feel that VTR would serve a better purpose on a larger server. Fizzcrank/Aggramar was a great home to get started, but with our new direction and goals, we need a larger server with more opportunities. Our hope is that by transferring the guild framework to a new server, we will be able to better serve our members and achieve many new accomplishments!
I've personally been working very hard to create a new framework and tools to help us be better than ever before. We want to be the best of the best. By moving to a new server, we have a larger pool to recruit new members, faster queues, and more competition to push ourselves to be one of the top 10 guilds on the server.
Voidwalker Texas Ranger has now been relocated to Thrall. This is a Normal PvE real in the US with a high population of Horde. I have included a link HERE for more information on the server. We feel like this change will allow our members plenty of opportunities and less worry of Alliance interference.
---
Announcement #2
We have a guild website!
I mentioned previously about big plans and changes for our guild. This is something I'm very proud of and have been working very hard on… We now have a website!
This was something I had wanted to do for a long time and finally dedicated the time to make it happen. I have built the website from the ground up and I have major plans with it and for our guild. I want this site to be a resource and a wealth of knowledge for our guild. You will notice in the VTR-News channel in Discord that each post I add to the site will be linked to show up in that channel as well.
I have the basic framework built and will be continually adding more content each week. In conjunction with our Discord, this will be a constant source of information for all of us. From basic raid info and requirements to our Twitch videos, a custom built forum, and blog posts, this website will serve as a way to stand out from other guilds and establish ourselves as a serious, but family-oriented guild.
We are also going be tweaking our systems and our raid requirements. People are going to be held to a much higher standard and organization is key. We aim to make a mark on this new server and starting off this new expansion the right way!
Battle of Azeroth is just around the corner and our goal at VTR is to be a fully formed, functioning team ready to jump into new content as a guild from day one of launch. Our hope is that many of you will follow us either through a transfer or leveling new characters on Thrall!
---
That's all the latest news for now, but stay tuned for more updates and information as we work towards rebuilding VTR. As always, let us know if you have any questions or concerns!
Don't forget to bookmark us and come back often!